Welcome
We acquire the world's finest perfumes and colognes from a variety of sources, and believe that if you try before you buy, you'll fall in love with them.
No subscription service required.
On each product page you'll have the option of selecting one of the 7ml (~.25oz) atomizers shown below (Gold, Brown, Red, Pink or Purple).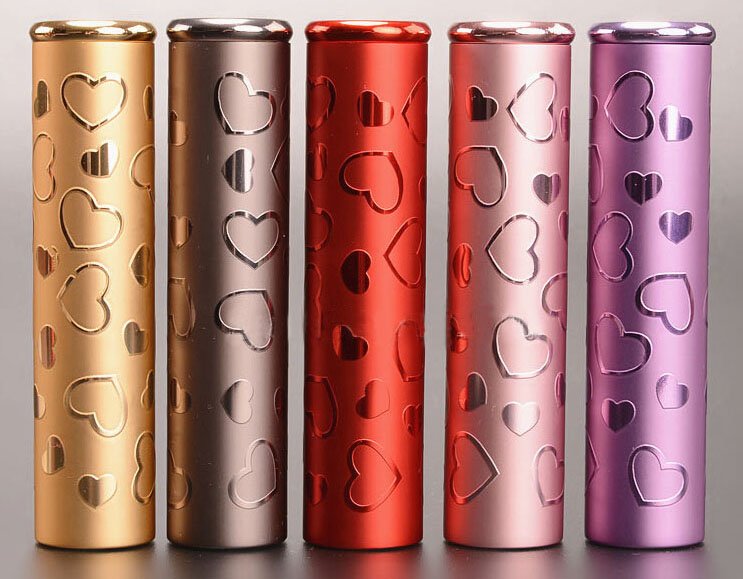 Men's cologne will be dispensed in a 5ml (~.17oz) smoke black spray bottle.